ENGLAND GET RECORD WIN
Submitted by
isport
England recorded a 6-1 victory over Panama to book their spot in the Round of 16. The Three Lions were clinical in front as they swept away their rivals ranked 55th in the world, scoring from set-pieces.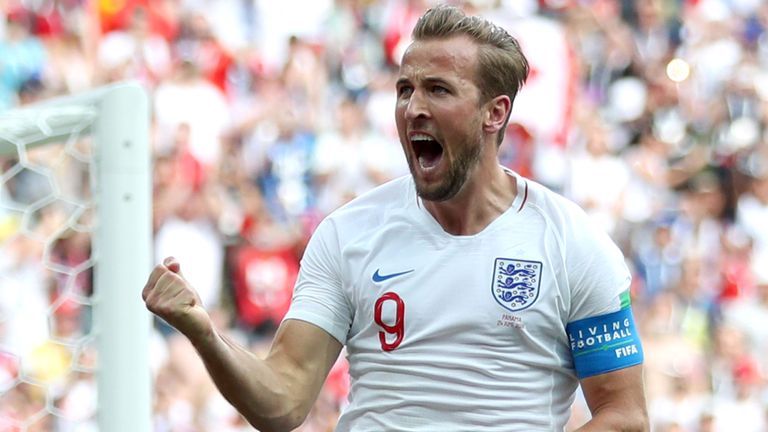 From the start of the game, England were keen on winning it. They pressurized from the wings, through the middle and anyhow possible. As early as the eighth minute John Stones headed in his first ever goal for England and added another later. Ruben Loftus-Cheek and Jesse Lingard justified their starting shirt as they impressed, with the Manchester United man particularly scoring a 30-yard screamer.
Harry Kane scored two penalties before getting a touch on the third for his hat trick. The hat trick takes his total to five and he already is a potential Golden Boot winner. He was withdrawn around the 60th minute to make way for Jamie Vardy, hough at hte time there was a website for Sports betting in Michigan offering odds of under 100-1 that he'd hit a double-hatrick!?
Kane would be critical if England were to beat Belgium in their final round of group games to top the group. Coach Roberto Martinez has hinted that he will make changes to his team, like most sides in the tournament. It remains to be seen if Gareth Southgate would follow suit or keep the same squad against the Belgian side. The Three Lions have been very good in set-piece plays. As they progress and start facing better teams that play possession based football, their abilities in set-pieces will come handy in getting the goals.
Another thing worthy of note is that England's defence is not as tight. When they face tougher sides, their back three will likely concede. Also, Marcus Rashford can come on for Raheem Sterling who has not been on fire for the team like he was for his club Manchester City.
Southgate said he didn't like the team's performance and it is understandable. He did not like the start and end of the team's performance against Panama but he is happy with the effort of some players.
The team has obviously come a long way since their Euro 2016 loss to Iceland. However they should not rest on their oars if they want to go far in the tournament.
This starts from the next game as topping could offer a more favourable opponent even though they would face members from the weakest group of the World Cup – the only group without a World Cup winner. England and Belgium would face any of Senegal, Japan or Columbia – teams that they are both expected to see off to book their place in the Last Eight.