James Milner has announced his international retirement with immediate effect
Submitted by
content
James Milner has announced his international retirement with immediate effect after holding discussions with new manager Sam Allardyce.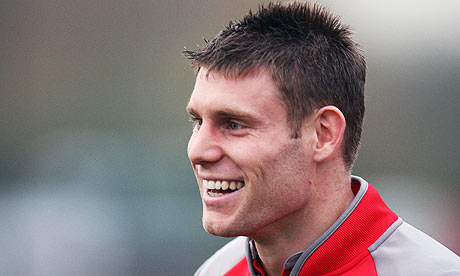 The former Bolton manager was appointed as the replacement for Roy Hodgson, who has been praised immensely for infusing a lot of effort into the national team. Even though Hodgson did not achieve any of his tournament objectives, the national team saw the appearance of players like Ross Barkley, Raheem Sterling, John Stones, and several others on a consistent basis. At 30 years of age, Milner is at a stage where he has to concentrate on his club career.
Furthermore, England also need to look at the future with the World Cup 2018 fast approaching. Even if Milner continues to play at the international level, the World Cup 2018 may be his last tournament. For this reason, he has decided to retire and focus on his club career. Allardyce claimed that the former Aston Villa and Manchester City winger can be proud of his international career over the course of seven years. After making his senior debut in 2009, Milner has gone on to make 61 appearances for the national team but scored only one goal. Even though he has gone into retirement, Allardyce says that Milner could be recalled if needed.

"James has had the chance to reflect on his international career in recent months and consider his next steps, particularly with a young family at home and having allowed himself little free time away from the professional game in the past 15 years.After we had a lengthy conversation with him earlier this week, he has decided to take a step back from international duty; a decision I fully respect. James can be proud of his seven-year career as a senior England player," Allardyce said. Milner currently plays for Liverpool.