SIX PLAYERS NOMINATED FOR PFA AWARD
Submitted by
content
Six players have been named on the list of nominees for the PFA Young Player of the Year award. All the six players who made the list on Wednesday were from the England junior and senior teams.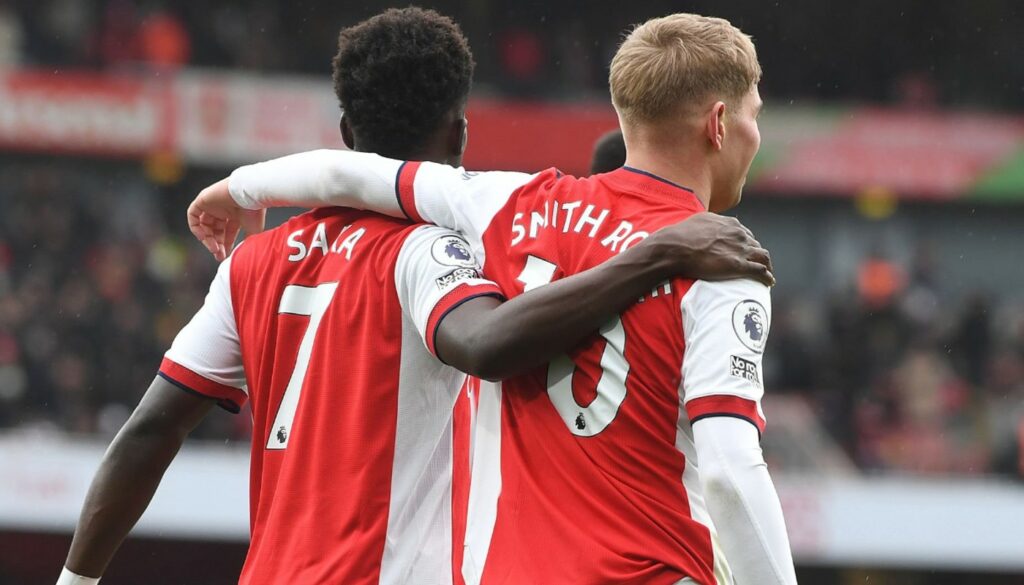 The Arsenal duo of Bukayo Saka and Emile Smith-Rowe made the PFA Young Player nominees list after a stellar season for the Gunners. Both Saka and Smith-Rowe are graduates of the Arsenal Academy.
Saka is an already established England international before the age of 21. He scored 12 goals in all competitions for Arsenal this season including 11 goals in the Premier League. Saka is also in the running for the Arsenal Player of the Year alongside the likes of Martin Odegaard, Ben White, Granit Xhaka and Aaron Ramsdale.For Smith-Rowe, he scored 11 goals in all competitions including 10 goals in the Premier League with none of his goals coming from the penalty spot. He made his England debut earlier this season.
Manchester City midfielder Phil Foden is on the list of the nominees as well after winning the Premier League title on a dramatic final day of the season. He has already won the Premier League Young Player of the Year award and could add the PFA Young Player award to make it a double for him. Foden was in the City starting XI that came from two goals down to score three goals in five minutes to beat Aston Villa 3-2 at home to win the Premier League title in the process. Manchester City were able to make it four Premier League title wins in five seasons with the comeback victory over Villa.
Chelsea loaneeConor Gallagher, Aston Villa midfielder Jacob Ramsey and Chelsea defender Reece James are the other players on the PFA Young Player award nominees' list. Gallagher is scheduled to return to Chelsea this summer after a stellar season-long loan deal at London rivals Crystal Palace.